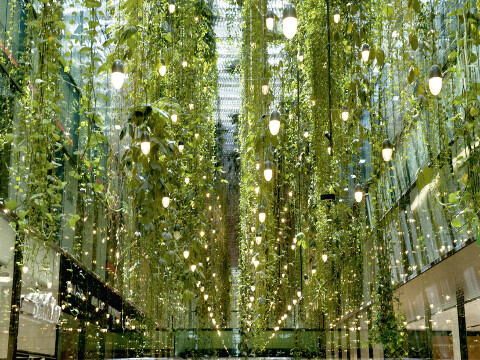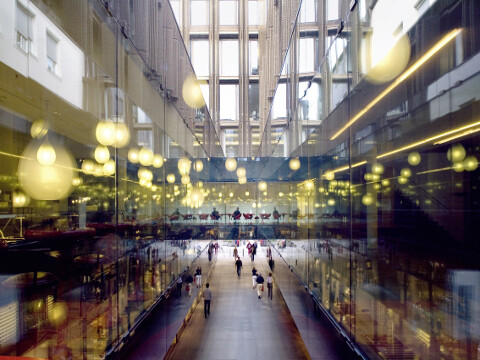 In the historical heart of the city of Munich, the incomparable architectural building complex is now also framed acoustically.
Since autumn last year, the various visual style elements of the passages have also been accompanied acoustically. The sounds underline the urban character of the shopping arcade and fit in perfectly. The sound concept of S12 underlines the extraordinary, futuristic ambience of the FÜNF HÖFE, blends in perfectly with the interplay of light, glass and plant life and makes you curious for more.
"Together with the Sound Agency S12 we have created a unique and incomparable music concept for our customers. The strong design elements of the FÜNF HÖFE didn't endorse us to use a standard solution. Technically highly sophisticated solutions have been created with S12″says Elke Haeffner, Center Manager, FÜNF HÖFE.
Client: B&L Property Management GmbH
Agency: S12 GmbH