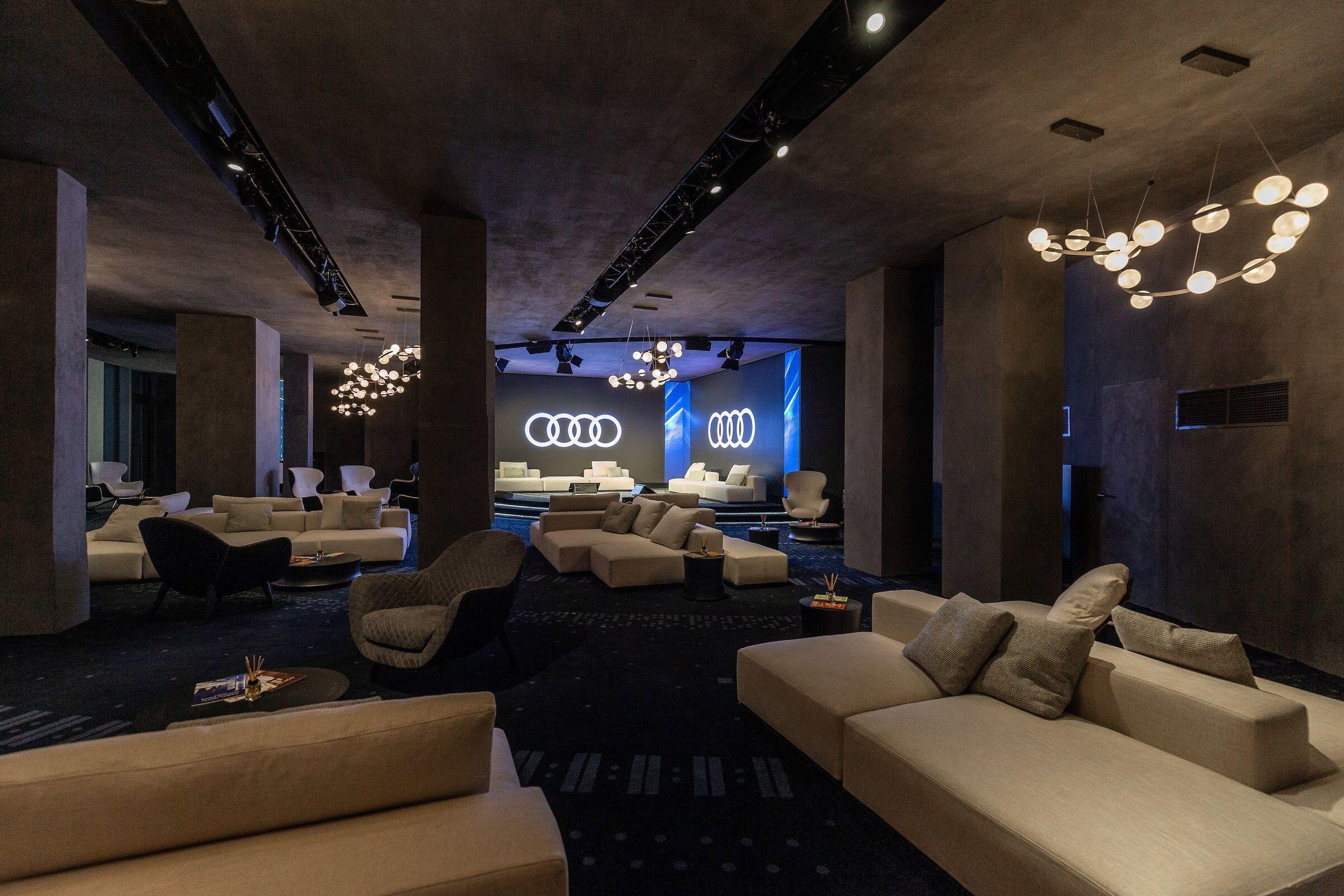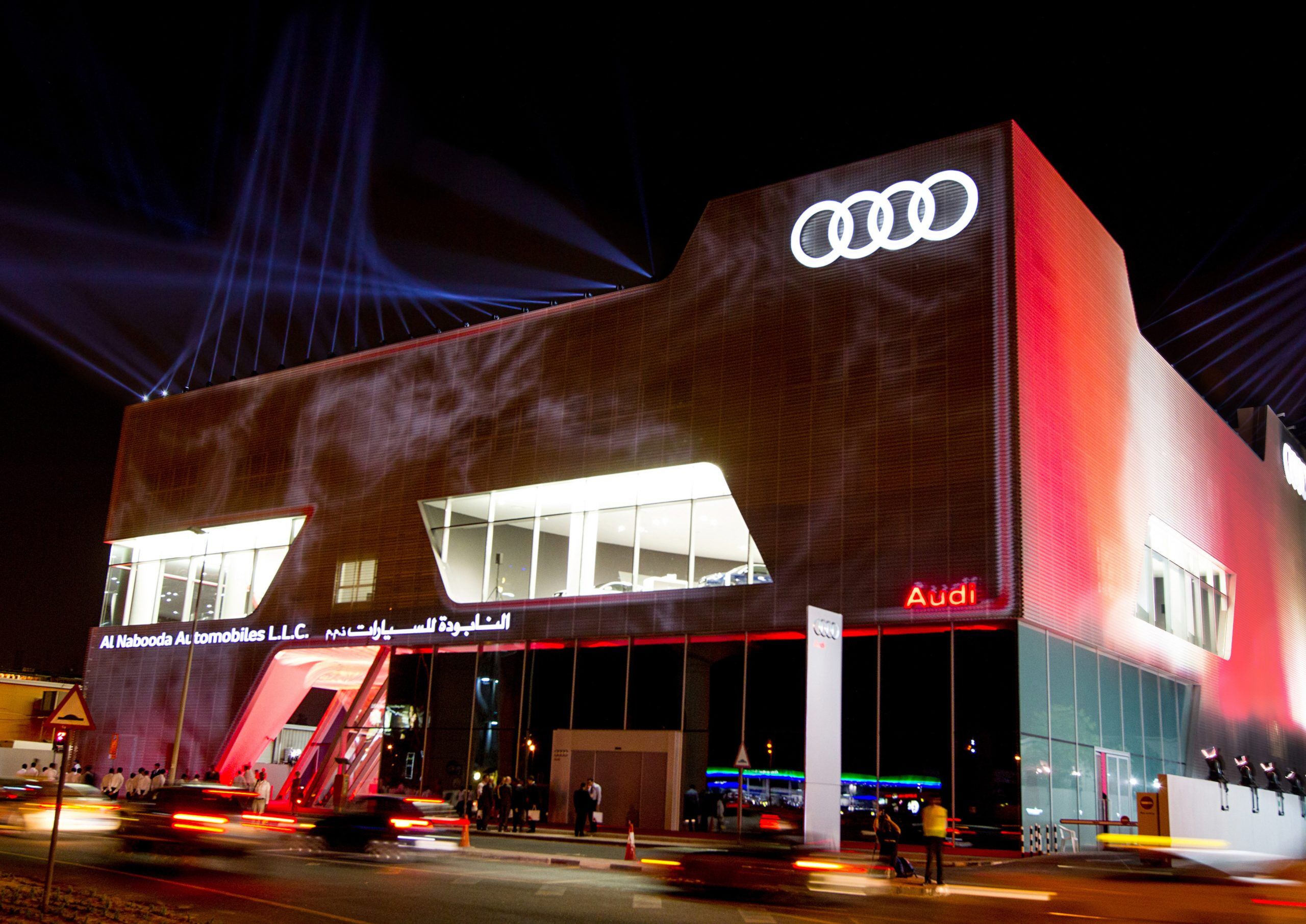 S12 is a listed partner of Audi AG for sound at the point of sale. Worldwide, as of today, 150 car dealerships have been rolled out in 20 countries. New Audi locations worldwide are added every month.
The idea of ​​Audi Sound at the point of sale is an internationally uniform concept that is adapted in culturally different regions. S12 operates several international programs with differentiated sound aesthetics for Audi, which are constantly being further developed.
The music content is a mix of modern, powerful sound character and electronic instrumentals that reflects the current zeitgeist and is specially tailored to the Audi brand. The continuous updates are curated with the help of artificial intelligence.
A regional adaptation of Audi Sound is taking place in China, among others. How does Audi sound, for example, in China, in the car dealerships, in the Audi studios (200sqm to 350sqm space), in the Audi House of Progress in Shanghai? Chinese and Korean compilers support the S12 creatives in curating the individual display concepts. The additional integration of Audi branding creates an Audi sound concept typical of the country with a clear heritage and high quality standards.
Audi Sound can be played out flexibly. In addition to an Audi box, there is also the option of playing via an Audi branded web or iOS application.
Client: AUDI AG
Agency: S12 GmbH
Pictures: Copyright AUDI AG